I didn't have a lot to go on when I was tasked to create figures to represent the single squadron of German cavalry that served with the Asia Corps in Palestine in 1917-18. All there was was a single grainy photograph showing a few lance armed troopers.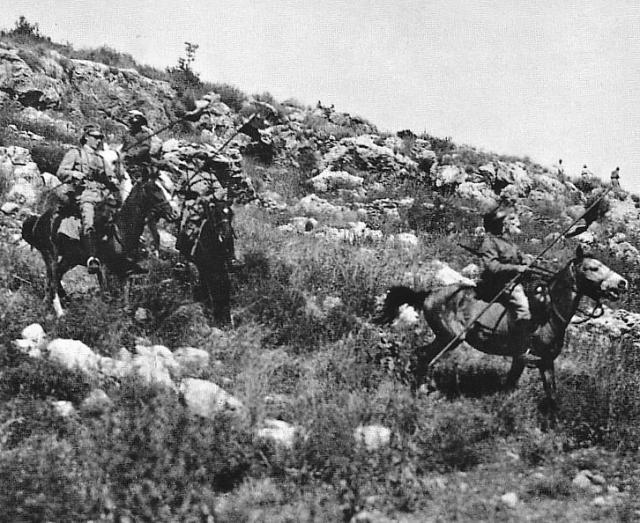 So, taking the Crusader Miniatures WW2 German Cavalry as a base the snips, scalple, drill, greenstuff and Woodbine heads in soft caps were pressed into use.
Once painted we get this.
Add a few more and I have to say I am very pleased with the end result.