Over the past couple of weeks the "Back of Beyond" Facebook page has been airing some rather interesting photographs of the WW1 German Asia Corps that fought alongside their Turkish allies in Palestine and then went on to serve in Georgia.
There were many images of troops wearing the M1900 Bortfeldt tropical helmet.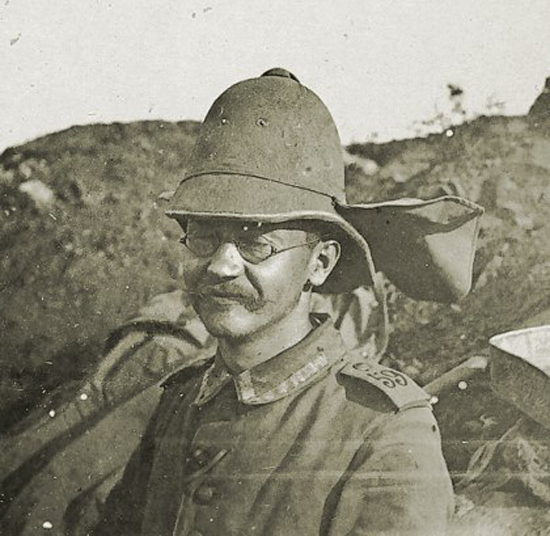 These images prompted a lot of interest and discussion among a few of us with the result that I had to attack the lead and plastic pile and get out the greenstuff to try to cobble together something that looked like the photographs. This chap hasn't yet got round to changing his boots for puttees but he has removed the metal badge from the front of his helmet. Perhaps in the future I'll do one that has moved the national cockade to replace it. The main body is a Mutton Chop infantryman with a Perry plastic British 1880s head. There has been some carving away of unnecessary detail and the addition of a neck guard and an arm of service band on the helmet. In this case, yellow for the infantry.